First of all I want to thank everyone that has followed and/or commented on my blog. It's really cool to get to read your comments and then go to your blogs and read your posts (I'm sorry if I don't always comment).
Anyway, back to the issue at hand. I'm leaving tomorrow morning for a week long retreat/camp with my family and I won't have any Internet access the whole week. Then me and my sister are going straight to Chicago to visit our cousins for another week. However the second week (in Chicago) I will have internet access and I may even be able to upload pictures so I can share with you all my 30 Day pics and 365 that I will have taken at the family camp.
So no worries when you don't here from me for a week up to two weeks (although I will try really hard to post at least once while in Chicago even if it's pictureless). I will continue taking photos for the 30 Day challenge and the 365.
30 Day Challenge
Day 4 {July 28th}:
Day 5 {July 29th}: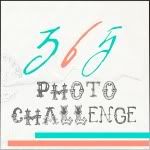 Day 4 {July 27th}:
Day 5 {July 28th}:
Day 6 {July 29th}:
Mary Kate