Hey guys! I know I've been MIA lately but with all my school work my free time is limited. I've sort of taken a small break from photography, I think I took 5 pictures this whole past week and a half. But that's okay. Sometimes it's good to have breaks.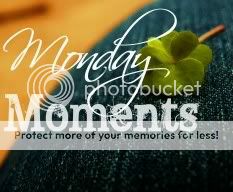 Theme: Focus
Macro of the frayed edges of a rose pillow I made.
Theme: That You Are Proud Of
I went out after a storm and saw the puddles of water on our deck and the loved the green reflection, I love the way it turned out.
I know for both of the challenges they ask you to blog hop around and comment on others and I do try and comment on other blogs, however for those of you that don't know, I disabled the comments on my blog a little while ago. I did this because I needed to step away and put my focus more on my relationships and faith life rather than photography and this blog. (You can read more about it here:
Changes
).
Thanks for visiting!
~Mary Kate