I've found a new obsession. Lightning photography. I never knew how fun and addicting it was! I took my first ever lightning photos today and after an hour and half on our front porch and about 400 pictures later, I have 5 awesome lightning photos and it was totally worth it! It took me awhile to figure out what settings to use so the first 200 pictures were pretty much all black.
It's already really late at night so I could only edit one of them so far, I edited my favorite:
It's moments like these that make photography so exciting. Actually this is something I can cross off my bucket list (which I will be putting up soon): to take a successful lightning photo.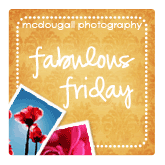 Thanks for looking!
~Mary Kate